There are linky parties going on all over the place but since I am anxiously awaiting Spring to actually arrive here in Illinois this one got me excited. And also isn't the button just adorable? Love the flowers used! I'm such a sucker for cute graphics, now only if I could learn how to create them!
Today I'm linking up with these awesome blogging ladies for ......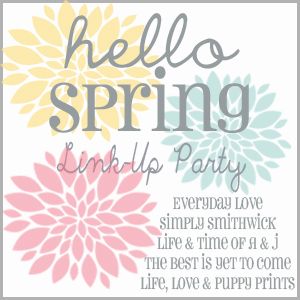 This party is all week! Today's Topic is Spring Bucket List and here is mine!