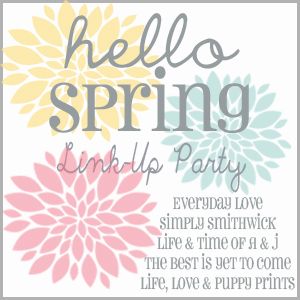 Today is the last day for the Spring Link up Party and today's topic is Spring Recipes.
Every spring and summer, I look forward to using the grill again, ice cream and Strawberry pie!
</
div> Pinterest
These will all be delicious, but since I'm trying to eat much healthier this year I should probably include some healthy options that are on my Spring Recipes List as well.
I've had lots of fun this week talking about all things Spring. Now if the Spring weather would just get to Illinois, that would be awesome. I'm ready for it and so are my boys. We have had enough days inside!